I'm a skeptic by nature. At age 8, upon my first visit to the Guggenheim, I saw a particular installation consisting of three apples on a white table in a white room and asked my parents, "THIS is art?"
So when my friend Nick, a Yankees fan but in many ways a better general baseball fan than me (probably a result of the luxury one gains from years of a certain comfort level I may never attain as a Red Sox fan, much as
2004
changed things...also the result of him
not being raised a dickhole
like too many Bronx Blowhards and Massholes) offered me a long-shot bet, I completely forgot my personal detente on sports betting and signed off on it.
The bet seemed easy enough: 3-1 odds, $20 with a potential $60 payoff for Nick, on whether Felix Hernandez would throw a no-hitter in the next two seasons. I knew Felix was good; at the same time, no-hitters are weird games, convergences of sheer domination, efficiency, and good defense, usually including at least one big play. You can
give up a run and have a no-hitter
, be wild as fuck
and get a no-hitter
, drop acid because you forgot you were pitching that day
and get a no-hitter
even throw nine no-hit innings and
NOT get a no-hitter.
(Pedro
wasn't alone at this
, either. They don't happen often. Period. Two years ain't that long. Oh, and the kid's still 21...sure, he was great against the A's his first game, but...
...but...
...oh, fuck me.
Needless to say, yesterday was an exquisitely painful game. Painful because $60 isn't peanuts to me...it's a few weekends out, or a copy of MLB 2K7 when I finally get an Xbox 360. Daisuke, in case you forgot (funny that his first home start was the pregame story here, no?), wasn't sharp, but also wasn't bad: 6 IP, 3R, and apparently Kenji Jojima's 100 or so at-bats against him in Japan helped. He got into too many 2-0 counts, and with his stuff, he's got to catch batters looking before he can get them to swing, since every pitch he throws can be a Wha??
Interesting that commentator Orel Hershiser stated, more than once, that he believes in the gyroball; I saw something with some real screwball action that I hadn't seen before, something like a backdoor slider that was not accidental. I wish they'd showed the spin, as that will be the only proof one way or another of his ability to throw it: if it spins like a football, that's it. And again, I am a skeptic.
But enough on the Monster. Let me just give it to you from some stuff my man Nick found:
"That kid can have a career like Roger Clemens, Nolan Ryan or Pedro Martinez," Boston designated hitter David Ortiz said. "If he behaves and takes care of himself, he can be somebody really big in this game. He's very powerful as a pitcher. I don't think I've seen anything like that in a long time."

Felix Hernandez has faced 58 batters in his two starts, and among those, he's generated:

• Twenty-eight groundball outs.

• Eighteen strikeouts.

• One infield pop-out.

• Four walks.

• Three flyball outs.

• Four hits to the outfield.

So that means seven of the 58 batters he's faced this year have hit the ball to the outfield -- and only one has mustered an extra-base hit, for an .075 batting average.
Sick.
I mean,
sick.
Analysis isn't really what I'm here for, but I had to put ICHIRO VERSUS vol. 2 on pause just to take a breath. With the possible snowout today (equally rainout in New York, and I had a Mets ticket...sigh...), I'll take the rest of the day to dream. My dream being that Jose Vidro continues batting 3rd in their lineup. Maybe we can beat Felix 1-0 next time?
Maybe?
Hello?
J.D.?
Bueller?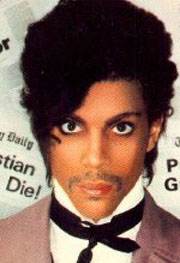 Better count my money while I have it. Mercy. All hail the Prince.