So that's a cool diagram of how a knuckleball works.
That's the weird way it looks as the former minor league infielder throws it; lately, no one can hit the damn thing. (Three hits last night, no threats at all after the 1st inning, AL best ERA.)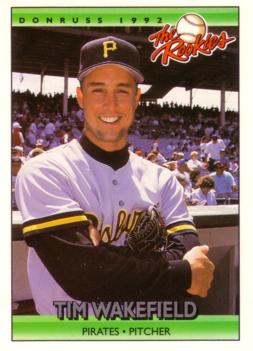 That's the 1992 Rookie of the Year's rookie card. Feeling good about that waive, Pittsburgh?
That's how the Blue Jays are feeling right now. Don't cry, Sal Fasano. Your mustache is reason enough to live, for people who aren't even you.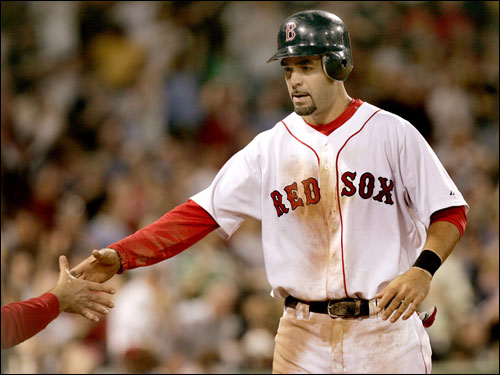 That's the hottest hitter on the Red Sox (three straight games with a HR...I still believe in J.D. Drew, but I think it might be time to bat Lowell 5th, yo) and one reason why the Josh Beckett trade is working out after all.
Actually, the Red Sox may be doing even more Awesome than this picture. Consider the team ERA, the fact that this lineup could still click even better than this. (This is true even after a series in which we scored 26 runs including a game in which we lit up
gunslinger [Roy] Doc Halliday
.) We've played 7 games more on the road than at home.
7.
Remember that number.
That's our lead in the AL East. We ain't halfway through May, people, and I'm already considering putting up our magic number.
That's how I'm feeling.
Azucar!