"You're talking about something that wasn't even illegal at the time. All this stuff about supplements, protein shakes, whatever. Man, it's not like this is the Olympics."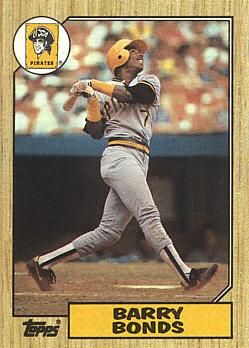 (Barry Bonds: not at all physically transformed since when he was a rookie.
)
(Major League Baseball: it ain't the Olympics.)
Update: Regular bar and grill patron Jim sent me the tasteful version of his rookie card below. He sure was wiry.