Don't do it. Larry, I know you still have a hard-on for him, and hey, he's a good looking guy, better still when he's utterly mashing. Mike Lowell's gonna be a free agent anyway, unless Alex can still play SS, in which case maybe a buncha moving around will put Lugo in a position he's better suited to, like...the league's most expensive utility infielder? Never mind. I'm not here to tell you how signing A-Rod to a gajillion dollar contract would work.
I'm begging you not to offer that contract, kick up rumors, or otherwise break my heart. I'm not ashamed to say I had my heart broken when we lost A-Rod; hindsight says, "Nice thing we kept Manny; Orlando Cabrera was a nice pickup too; and fuck that overpriced 3B headcase in the Bronx." (Headcase label doesn't apply currently: no one's got anxiety when they've got a 2,000.000 OPS.) I was excited by the prospects of having the best player in the league wearing red, white, and navy, and it's revisionism to say there weren't tens of millions like me in the 2003-04 off-season. But not now.
I know Boston baseball fans will support almost anything in a Sox uniform if it's hitting/pitching well (see above, OF on the Red Sox
All-Insane Team
), but beyond the limited successes of recent former Yankee pickups (remember Ramiro Mendoza? No? Oh. Sorry for bringing up the subject.), one must remember one thing about A-Rod: Boston doesn't like him. The slap play, the nasty take-out of Dustin Pedroia earlier this year well outside the basepaths on a broken double play, the infamous/famous brawl with Varitek, all of this isn't exactly under the bridge yet and may never be. But there's a bigger reason I really don't like A-Rod.
I got my share of hatin' for getting good grades in school, but I did my best to sometimes be a not-so-good kid, including making merciless fun of my bad teachers, sometimes out loud, asking questions about test questions that either made no sense or were just idiotic, and otherwise being the questioning pain in the ass I'm proud to be. A-Rod was redeemed in my eyes briefly with the Stray-Rod "scandal," and gains minor points with me for playing in underground poker clubs, behavior ill-fitting a Yankee that he has cut out since. Still, he's the good kid. The suck-up. The guy who, if Joe said take out the trash, would take out the trash. (
I made a sketch out of the quote
where A-Rod really mentioned taking out the trash. Dude, isn't that Miguel Cairo's job?) If you didn't hate that kid, you
were
that kid. And ultimately,
no one likes Tracy Flick
unless they're boning her.
The Red Sox have no place for Tracy Flick, or no need for her, anyway. We're the team that gave Kevin Millar's goofy ass a place to goof out and cowboy up. We love it when Manny's being Manny if it doesn't cost us the game. The Red Sox are David Ortiz's massive personality and bulk, Nomar Garciaparra's neurotic/obsessive compulsive routine, "solid" third baseman Bill Mueller fucking around and winning a batting title out of the 9 hole, Jason Varitek's Thurman Munson act (now with 55% less asshole!), and Hideki Okajima's weird little necklace rattling as he falls off the mound, part of his normal delivery. Alex Rodriguez belongs in pinstriped uniforms and pinstriped suits; some Sox players may very well go out to dinner dressed like Ricky "Wild Thing" Vaughn in the restaurant scene from
Major League
. Don't get me wrong: Edgar Renteria and J.D. Drew are both signs that there is no consistent Sox personality in the free agent signings, although one signing worked out as a total fiasco, while the other remains to be seen.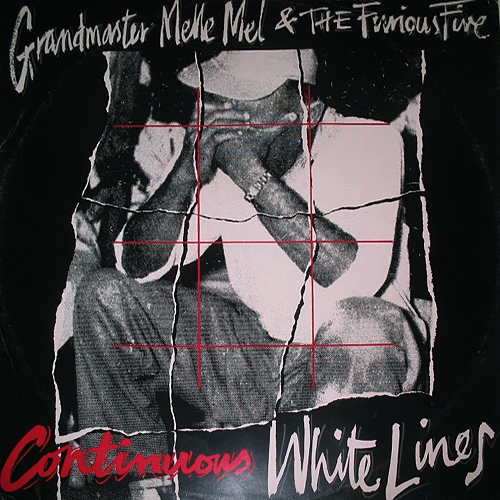 So Larry, Theo, please, don't don't do it, b-b-baby. Is it for the betterment of the team you do not? Not necessarily: we're talking about the best position player in the league right now. But you could also resign Mike Lowell for reasonable money/years, or get a first baseman and move Youk back to 3rd, or, or, or. You've got options beyond giving Scott Boras part ownership of the Sox, options better than leaving the Nation baffled and unsure what to do when #13 steps to the plate. Just don't. Don't. Don't: